CCTV cameras for restaurants
We have decades of experience in providing CCTV cameras for restaurants. We provide tailor-made solutions for restaurants, pubs, night clubs and other food businesses.
What could go wrong for CCTV cameras in restaurants?
CCTV cameras with high lux
There are certain places where light level is considerably low, places such as
• 1. Night clubs
• 2. Restaurants
• 3. Residential streets with street lighting
• 4. Bars
When selecting cameras for the above places extra care should be taken to meet minimum light level requirements (lux). Poor selection of cameras can result in either black and white images or excess noise in video footage. At Cube CCTV our experienced CCTV installers can advise you in selecting the right cameras.
Employee theft
A business' best asset is it's employees, but there are some places where employee theft can occur and restaurants and retail businesses are most affected. Our new CCTV cameras for restaurants are designed to work with your cash register or EPOS. " This will minimise employee theft and help you take your inventory.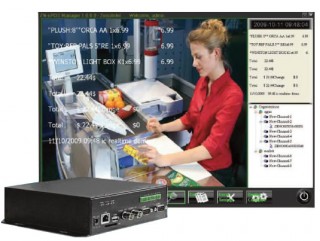 Remote access
As a restaurant owner you may not have the time to be physically present at your restaurant, our CCTV system will provide remote access facilities. You can view and check your business from anywhere via internet or 3G smart phones. We also provide other tailor-made CCTV camera systems for restaurants, please call our sales team on 02083201445 or 07724419413
Guide price
Our 4 camera CCTV system for a restaurant starts from as little as £799.99 + VAT (Supplied and fitted). Please call our sales team to discuss in detail, our contact details F R Joseph Anton Limited – 020 8320 1445
Some of our clients