As leading UK based intruder alarm installlers, we design, install and maintain top quality intruder alarm systems for business and domestic needs. Our friendly and professional engineers have a wealth of experience in the security industry, enabling them to bespoke design the perfect system for your needs. Based in the South East, we are pleased to assist with any commercial or domestic alarm requirements around the M25 and Kent areas.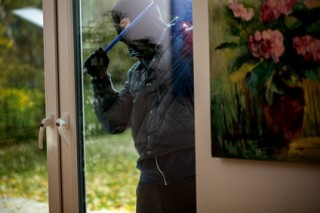 A complete audible intruder alarm for homes
Our complete audible alarm system comes with:
1 x wireless panel with internal siren and LCD keypad
2 x passive infrared sensors
1 x door contact
2 x wireless key fobs
Free SMS alerts to your mobile phone
1 x external siren with battery and strobe
Free signage
Price: from £599.99 + VAT
Our great value complete intruder alarm system can be yours for just £599.99 + VAT, and we'll even include user training to ensure you know how to operate your system effectively. If you have a particularly large or disparate property to protect, talk to us about our bespoke designed systems which offer complete protection in every area of your premises.
For the ultimate in security standards, we can also include a professional monitoring service from just £220.00 + VAT plus a charge to register with the police of £52.18, all of which includes one free call out and round the clock professional monitoring of your home or business.
For more information, contact our professional alarm installers on 0208 3201445.
What make us different
Professional installation
Fully qualified and CRB checked engineers
More than a decade of experience in the installation of intruder alarms
Cost effective and high performance products
Glowing testimonials from past customers
British standard compliance
How much it will cost?
Our intruder alarm installation service starts from as little as £599.99 + VAT. Contact our sales team on 020 8320 1445 to find out more about the products we use and current special offers.
Payment terms
In general we ask for 50% of the project fee to be paid upfront by way of a deposit. The remaining balance will be paid upon the satisfactory completion of your installation. Please call our office for full terms and conditions regarding payments.
Location
We are based in Erith, Kent, putting us in the ideal location to work with homes and businesses around Kent and the M25 area.
Wireless Burglar/Intruder Alarm Installers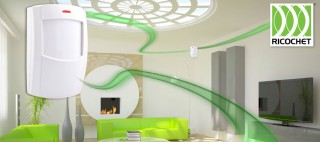 You can decide between wired and wireless burglar alarm systems. In a domestic environment it is easy and convenience to install a wireless burglar alarm system. If a house is nicely decorated and if it is hard to run wires, wireless alarm sysyem is a great solution.
As far as commercial places are concern, it is very common to install wired system. Wireless signals can find harder to penetrate metal components which are common in commercial premises. 
Please call one of our technical support engineer to find out more about Burglar Alarm system.
How much will it cost to install a burglar alarm?
There are many brands and types of burglar alarm systems, however installing a system which is recognised in the UK can give you peace of mind. Any burglar alarm panels sold in the UK should be compliance with British or European standards. There are many burglar alarm system that you can buy online, if they are not compliance to British Alarm standards (EN50131, PD6662), you can't connect them for a police response.
Fully compliance wireless system with 2 PIR sensors, 2 Key fobs, 1 door contact, full professional installation starts from as little as £599.99 + VAT (Grade 2)
Fully compliance wired system with 2 PIR sensors, 2 Proxy tags, 2 door contacts, External siren, full professional installation starts from as little as £699 + VAT (Grade 2)
Please call our Cube intruder alarm installers on 0208 320 1445 for more information.
How would I know which is the right system for me?
Many of us have very little or no knowledge about intruder/burglar alarm products. A burglar alarm system consists of three different components.
Detectors – This will detect any unwanted movements.
Panel – This will work almost like a brain, controls everything in an alarm system.
Output/Sounders – This will make a loud noise when it gets signals from panel
Telephone lines – This will send message to your mobile phone or land number